GPEDC Side Event at Third Conference on FfD
 Global Partnership for Effective Development Cooperation Side Event on Middle Income Countries at the Third International Financing for Development Conference 
Addis Ababa / July 14, 2015
Please click here for access to the side event materials.
Inaugural Advisory Group Meeting on GPEDC Monitoring
Inaugural Advisory Group Meeting on the Global Partnership Monitoring Framework 
 New York / 20-21 May 2015
Please click here for informational and technical materials. 
GPEDC Second Round of Monitoring (2015-2016)
Please find here a repository of documents related to the UNDP-OECD Joint Support Team's ongoing work to refine the monitoring framework and prepare for the second monitoring round, which is expected to kick off in fall, 2015.
Please note that these documents are works in progress, and that  they will be updated as new versions become available.
[CLOSED] e-discussion on GP Monitoring (2015-2016)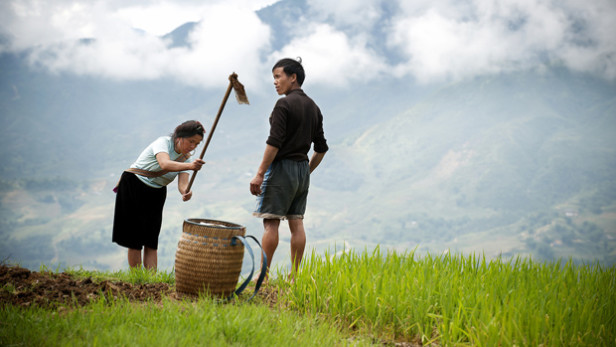 WINNER: Case Studies on Multi-Stakeholder Implementation of the Busan Principles
Five multi-stakeholder case studies were selected by the Global Partnership to illustrate the impact effective development partnerships can have on the ground. Click here to see the winner!
Loading...
Tell us about the activities you are carrying out or how you are supporting partner countries in implementing the Busan Principles. If you are a partner country government, please share your experience in making the Busan Principles a reality and what lessons you have learned in the process.  
GPEDC Contributing Partners
In its capacity as a global knowledge broker, the GPEDC and its stakeholders regularly organize regional consultations and events. Many thanks to our Contributing Partners who have contributed to the GPEDC UNDP-OECD Joint Support Team in support of these events. Please click here for a full accounting of these donors and the knowledge-sharing events that they have supported with their kind contributions
Please click here for examples on how the Busan Commitments are implemented at the country-level.
Global Partnership Online Survey
In late 2014, the Co-Chairs of the Global Partnership conducted a survey on the work carried out by the Partnership so far and asked stakeholders for their suggestions on the Partnership's future direction and areas for improvement in the next biennium.
Results from this survey will be available here in early January, 2015. In the meantime, please find a summary of the survey findings here.  
Global Partnership at the 69th UN General Assembly
Check out the Global Partnership community twitter chat here 

to comment on effective implementation of the Busan Principles after 2015

!
Global Partnership Co-Chairs and several Steering Committee members joined world leaders in New York at the 69th UN General Assembly in September 2014. Read more here!
Click here to access the Global Partnership Blog!
 Past guest authors have included GP Co-Chairs Ministers Greening, Okonjo-Iweala, and Alisjahbana; Lithuanian Foreign Affairs Minister Linkevičius; USAID Administrator Rajiv Shah;  academics and thought leaders like Jonathan Glennie; and  similarly high-profile practitioners.
The first GPEDC Monitoring Report is now available!
Transparency Indicator Proposal
Click here to read the Joint UNDP-OECD Support Team Response to the Consultation on the Transparency Indicator Proposal
Loading...
The World Social Forum is the world's largest gathering of social movements and civil society organizations (on average 75,000 from 130 countries).
World Social Forum in Tunis - Forum Social Mondial 2015: https://fsm2015.org/en
El-Manar University, Tunis, Tunisia